With Christmas only a few weeks away, it can be tempting to throw caution to the wind and go on a spending spree for gifts. However this can often lead to debt problems. Debt can take a long time to clear, so it's worth trying to avoid it if at all possible. Spending only what Christmas money you have can help you stay afloat.
We've previously spoken about 5 steps that you can use to stop falling into debt at Christmas time. Here are 6 more ways that can also help you.
1. Stick to a Christmas strategy
Unlike many things in life, we know exactly when Christmas day will be every year. This means that we can plan ahead and prepare a strategy for it. The best time to start saving for Christmas is today. A little saved each week can soon add up.
Also make a plan of who you wish to buy presents for, and how much you want to spend on them. Don't be tempted to go over this limit or you may end up spending more than you have. 
Have a gift backup plan for each person. Use it if you can't find the gift you are looking for. By having another present in mind, it will be harder for you to buy something expensive in a spur-of-the-moment.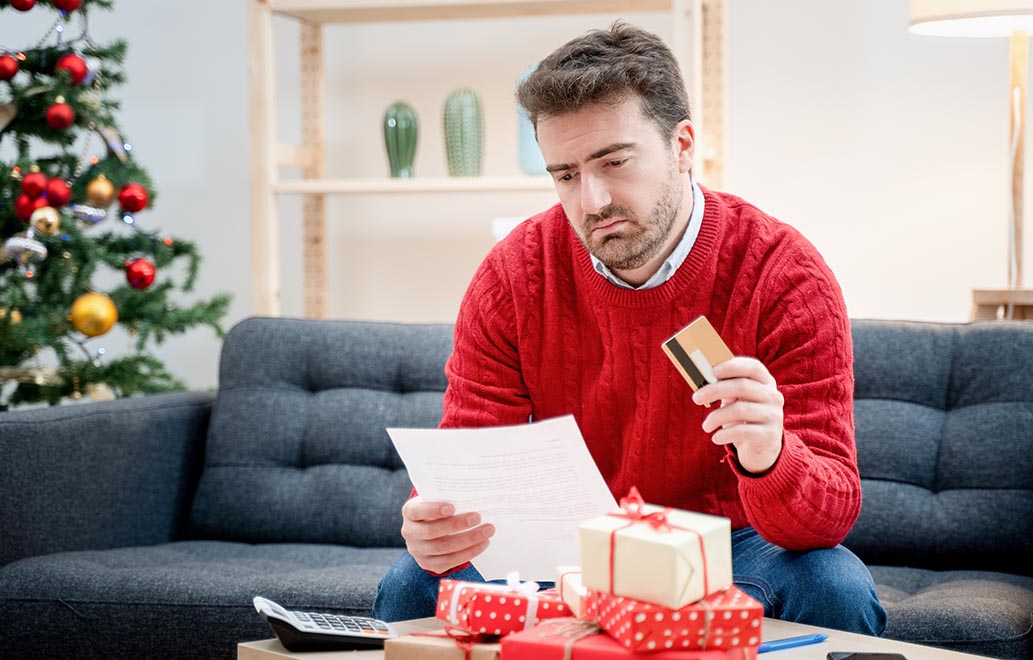 2. Only spend what you can afford
Don't be tempted to take out extended credit agreements unless you are sure they really do work out cheaper. Otherwise you may be paying much more for your goods than you realise.
Similarly, try not to rack up a lot of Christmas debt on any credit card, unless you are able to pay this debt off in full next month. It can also be expensive to go into any bank overdraft, especially if it is unauthorised. So make sure that you speak to the bank first if you think you might need to do this. 
Make sure you don't borrow from any unauthorised lenders. Whilst it may be convenient to get cash in your hand quickly, the high interest rates lead to a false economy. 
Get In Touch
3. Shop around for best deals
Most of us are able to find better deals for gifts online. But do you do the same with credit cards?
Cards all have different interest rates but some also have interest-free periods or discounts. Price comparison websites can help you as a guide.
4. Buy from shops you trust
It can be tempting to buy from places that offer cheap prices. But beware that Christmas is when a lot of scammers are at work. If you are buying from places like Facebook Marketplace, be sure you trust whoever is selling and try to see the item first. 
In stores, if you do take out extended credit agreements, read the small print or get someone you trust to do so. Interest-free may seem like a good idea, but if you do miss a payment it can often work out costing you a lot more. 
5. Keep track of your regular bills
Don't forget that you still need to pay your regular monthly bills. Rent, mortgage, utilities and food still need to be paid for. Make sure you put enough aside each month to cover these. If you think you will genuinely struggle to pay any bills, get in touch with the supplier as soon as you can. They are often willing to help you in these circumstances.
Try to put aside the Christmas money you want to spend this year, and keep it separate from the money you need for bills.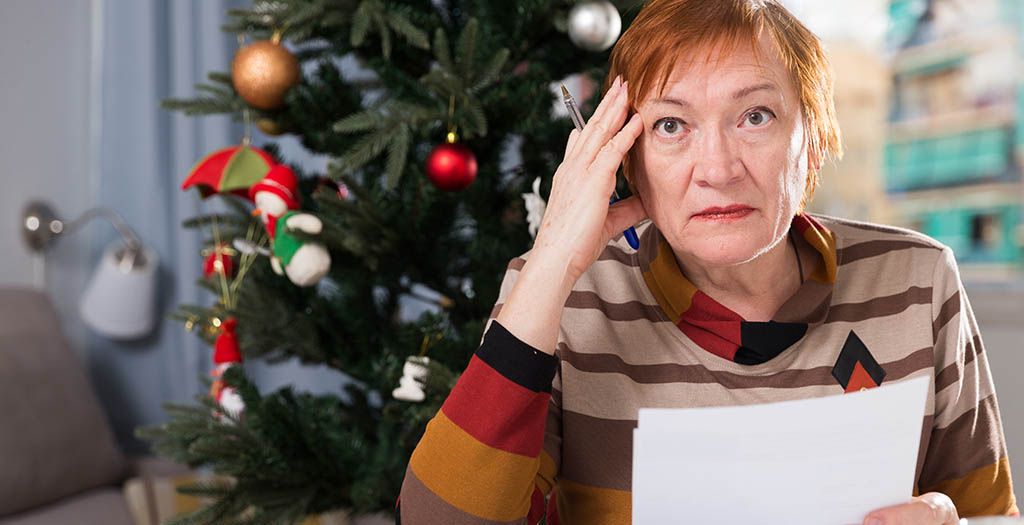 Book An Appointment
6 Be ready to repay
Even the best buy-now-pay-later deals end, so be ready to start paying what you owe. This might be store credit, cards or another loan agreement. Make sure you can pay back even the minimum amount each month, as otherwise you may face hefty charges. However paying back as much debt after Christmas as you can afford will be cheaper in the long run. 
Keeping an eye on your finances
The key to staying out of debt after Christmas is to stay within your budget and only spend what you can afford. However there are always pressures that can make it difficult to do this. If you would like any further advice on debt management or how to manage your Christmas money, please get in touch with us today. Our specialist advisors will be happy to speak to you for free and in complete confidence. 
Contact us