At East Dunbartonshire Citizens Advice Bureau in west-central Scotland, we are here to help. If you live or work in the East Dunbartonshire area, we can give you personalised advice on fostering, parenting, child care and more. Please contact us here, chat online or call us on 0141 775 3220. If you reside outside of East Dunbartonshire, please contact your own local Citizens Advice Bureau for assistance. Find them here.
What are the real benefits of foster care?
Young people in foster care face many difficulties and issues but, what are the benefits of foster care for them? Here are some of the most common benefits for children in care . . .
When children are placed in a foster home, their lives can be completely transformed. Children and young people can flourish and grow in the care of their foster parents.
Amanda was 16 when she was placed with Maureen and Bill in East Dunbartonshire. She says,
"For me, the highlights of these past five years have been when I got my exam results through and then my college qualifications. I know if I had stayed where I was I wouldn't have been able to go to college because there wouldn't have been that support there."
Here are some more of the benefits for children in foster care:
Normal family life
There are lots of reasons that a child ends up in care, looking for a foster home. Some may have experienced abandonment. Some may have suffered abuse or neglect. They could be in care because a parent is suffering from a long-term illness. They may have behavioural issues. Whatever the reason, foster care offers them the chance of a normal family life. For some of the children, it could be their first chance to live like that.
Amanda says,
"I've not just gained foster parents, I've gained a whole foster family."
Family ties
Even when a child is in care, the family ties between them and their parents are still strong. Foster care offers the support needed to keep those ties. Foster children are able to maintain controlled contact with their families with the support of their foster parents.
Stable and secure
Being in care is a stressful situation for children. They have been separated from their family and may not have contact with their friends either. They may have left everything familiar behind. A foster family offers a stable and secure home to help support the child through a very difficult time. They may not have been lucky enough to have experienced stability in a safe environment before.
Andrew was placed in a foster home when he was 13. He says,
"I felt quite sad that I wasn't going to be living with my mum or my step-dad. There were a lot of empty spaces in my life which my foster carers helped me fill because they gave me everything I needed really. They made me feel happy."
Stability at school
Some children in care haven't been able to stay in one place for long which, in turn, may have meant changing schools frequently. They may also have had problems at school which led to the having to change schools. Foster care offers them the chance of stability in terms of the school they attend. No one likes constantly being the new pupil so, this kind of stability gives them less to worry about and they may be able to focus at school better. Knowing they won't constantly be moving around also gives them the chance to start building friendships with other children at school.
Andrew definitely found that stability has helped him. He said,
"I think they are proud of me for trying to do my own thing and go to college. They've seen how I've progressed over the years. They are proud of how far I am getting."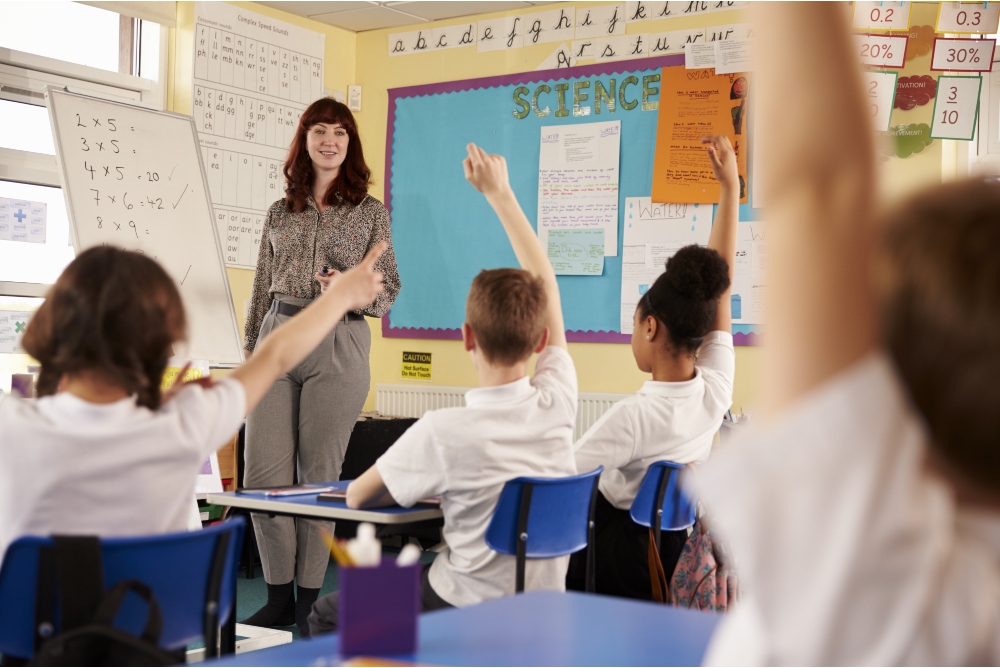 Building bonds
Foster parents can have a profound effect on a foster child's life, even if they are only together for a relatively short while. Quite often, the support that the foster parent offers and the care they give means that the foster child is able to build lifelong bonds with the foster parents and their family. Many foster parents and their foster children stay in touch throughout their lives. These bonds can give them the tools to build lasting relationships with other people too.
Amanda says,
"A social worker brought me over to Maureen's house. It was the weirdest thing walking up the driveway and thinking, "What do I do now?" I felt relief but also a bit apprehensive. I knew it was going to be different but being out of the situation that I had been in made it a lot easier. At that point, everyone thought it would be for a week or two and then I would go back to my Aunt's house. Five years later and I am still here."
These are just some of the benefits of foster care for children and young people. Could you transform the life of a child or young person in East Dunbartonshire through fostering?
You can read Amanda and Andrew's full stories on the East Dunbarton Council's website. And, if you are interested in finding out more about fostering, call the fostering team on 0141 777 3003 or email fostering@eastdunbarton.gov.uk.
East Dunbartonshire CAB is here to help
If you need any specific advice on fostering, your local Citizens Advice Bureau can help. Residents of East Dunbartonshire can contact us here, chat online or call us on 0141 775 3220. If you live outside of East Dunbartonshire, you can find your local CAB here.
Contact us