It's an unfortunate fact of life that even during disasters, people will still try to profit from others. This is the case at the moment during Covid-19 pandemic. Whilst most of the country pulls together in times of crisis, we always have to be aware of those who will seek to prey on the vulnerable to gain money. So, in order to keep you and those around you safe, here's our guide on Coronavirus scams in the UK today. 
Coronavirus phonecall scams
Scammers are known to be calling landlines and mobile phones. It is usually a recorded message, which may take various forms. It might say that you are being offered a test for the virus, or that you are eligible for a treatment, vaccine or cure. 
At the end of the message, you will be asked to push a button to speak to an operator. Instead, you should just hang up. This is because if you push a button, you may be connected to a high-cost premium number. Also, if you do speak to someone, they may pressure you into handing over personal details like your bank account or credit card information. 
They may try to convince you that you need to pay in order to be tested for Coronavirus. This is not true, and is a sure sign that you are being scammed. Coronavirus tests are free on the NHS. Anyone with Covid-19 symptoms, or who knows someone with symptoms, can apply for a free NHS test.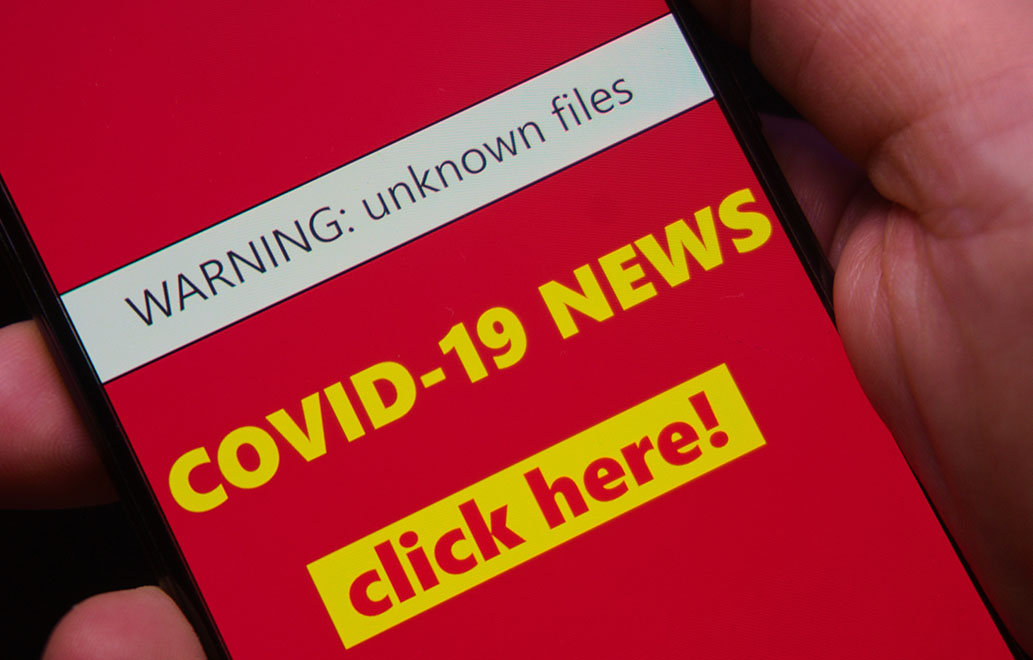 Coronavirus text scams
Anyone with a mobile phone is liable to receive a scam text message. It's important to make sure you know what is and isn't a genuine message regarding Coronavirus. 
A fake Coronavirus text might relate to the test & trace system, a money refund or some form of safety measures surrounding the pandemic. Generally, they will always want you to either click on a link, or call a number. It is usually always best if you do not click the link, especially if the text is unexpected and unsolicited. Good practice from companies and organisations sending out texts to the public is never to include a link. Rather, they should direct people to visit the relevant website themselves, even if they need to use a search engine to do so. 
As a side note, the UK Government have sent our text messages which are genuine but also contain a URL that can be clicked on. This went against a lot of advice and led to confusion about whether they were genuine texts. A good rule to stick by is if in doubt, don't click or call. Instead, find out further information yourself or from a friend or relative who you trust. 
Coronavirus email scams
Email or phishing scams are now often filtered out into junk mail folders by email providers. However a few do slip through to inboxes, so it's important to know what to look out for. Similarly to text messages, email scams will want you to click a link, open an attachment or reply to that email. You will not have been expecting the email, and it might even be phrased to scare you. For example, it might say that you have been in proximity to someone diagnosed with coronavirus, or that you owe money.
Never click on a link or attachment to an email you were not expecting. 
If in doubt, contact the company the email says it is from directly. Do not reply to the email, instead visit the organisation's website and look for a "contact us" page. 
There are various ways you can check to make sure the email is a scam. It probably isn't addressed to you -rather it says "Dear customer" or similar. Also, there will likely be spelling or grammatical mistakes. You can read our blog on how to stay safe from online scams here.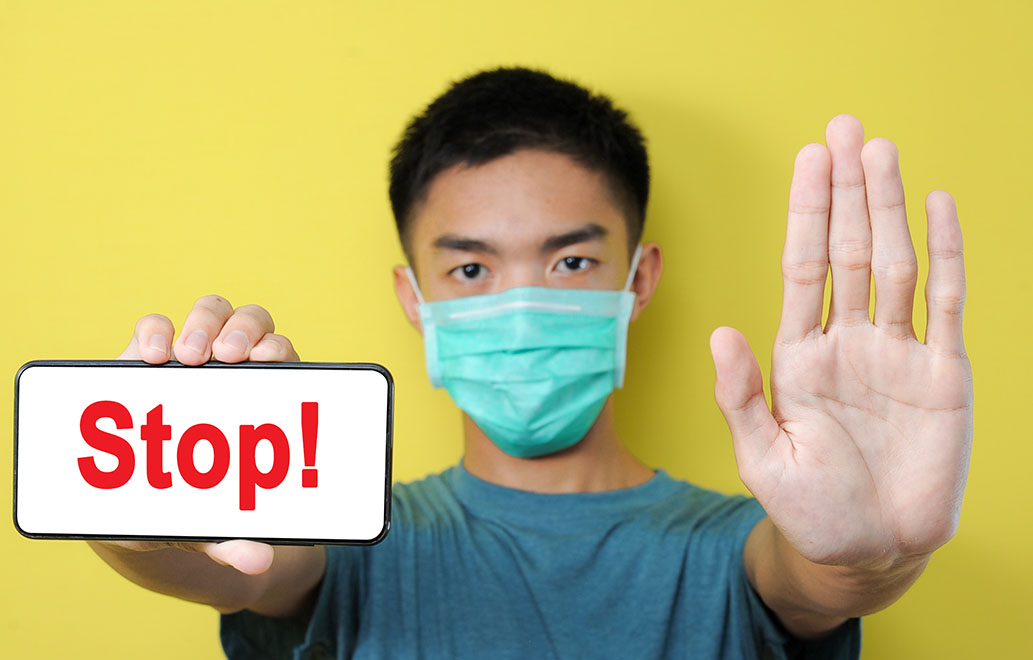 Coronavirus door scams
It has been reported that Coronavirus scams in the UK include scammers are moving door-to-door . They say they are running health tests regarding Covid-19. They are usually targeting the old and vulnerable – the very people who should be minimizing their social interactions. 
Fraudsters are using this method to gain access to people's homes. If someone unexpected comes to your door, they should always offer ID – if not, ask to see some. Never let anyone into your house who you do not want. If you feel threatened by anyone coming to your door, ring the police. 
Staying safe from scams
By applying a few additional measures to how you live your life, you can reduce the chances of falling for a scam. If you are worried about Coronavirus scams in the UK and would like to know more about staying safe, get in touch with us today.
Contact us