At East Dunbartonshire Citizens Advice Bureau in west-central Scotland, we are here to help. If you live or work in the East Dunbartonshire area, we can give you personalised advice on money, finances, the cost of living crisis and more. Please contact us here, chat online or call us on 0141 775 3220. If you reside outside of East Dunbartonshire, please contact your own local Citizens Advice Bureau for guidance. Find them here.
The cost of living crisis and how to survive it
How do you reduce your cost of living in the current crisis? From utilities to travel costs, subscriptions to shopping, costs seem to be skyrocketing. Read on to find out how you can reduce your cost of living . . .
We have put together some useful places to go for advice. And we have gathered a whole bunch of tips and tricks to help you make your money go that little bit further to combat some of the effects of the cost of living crisis.
Up-to-the-minute financial tips and tricks
Firstly, we would recommend signing up for MoneySavingExpert's weekly newsletter and bookmarking the website. Founded by Martin Lewis, the newsletter rounds up the best deals and money-saving tips that the team at MSE has found and sends them to your inbox. The website is also chock full of ways to save money. How to switch bank accounts to get the best deals, which utility companies offer the cheapest rates, the best mortgage tips, the cheapest broadband deals, and so much more.
Lewis, an English financial journalist, and broadcaster, regularly fights the good fight for the consumer when it comes to large organisations and the government. The MSE team is currently working on the cost of living crisis in the UK.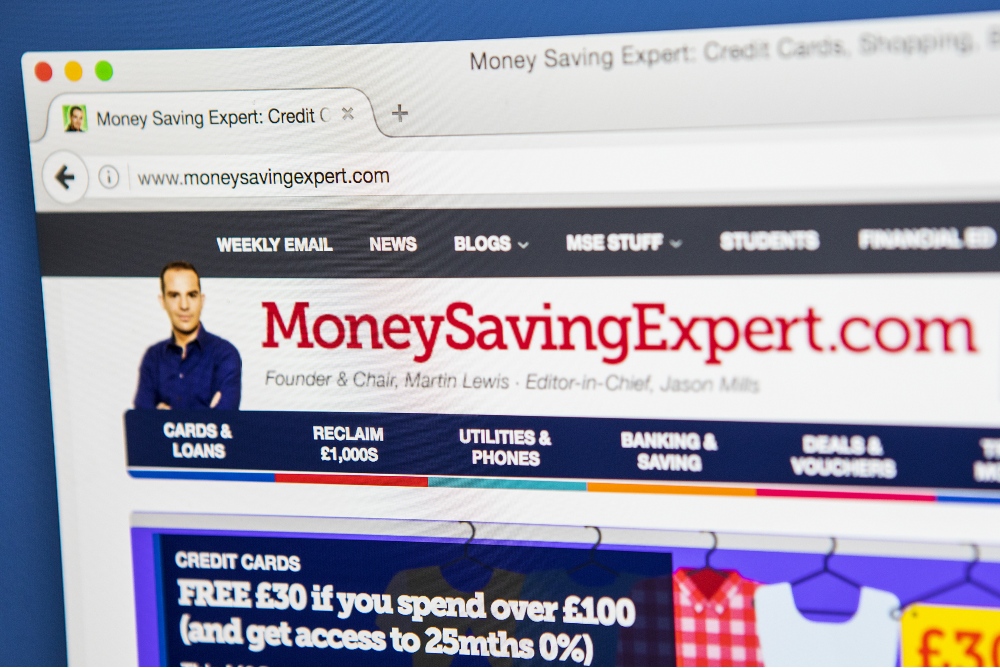 Government help – are you eligible?
The Government has pledged to help those in need with the current rise in utility bills but, some people are confused as to what they are entitled to. If you aren't sure whether you can get help, we can help with our benefits advice service.
And, in the event that you find yourself struggling with debt, our advisors are here to help you decide what steps you need to take.
How to save on energy and water bills
One of the tips that MSE suggest is to compare the energy suppliers to see who is offering the best deals. There are quite a few comparison sites to have a look at and MSE also has 'Pick me a tariff tools'.
When you buy anything like a car, or a new bike, you would shop around. Why not when it comes to utilities?
Avoid standby mode
How often do you leave your TV, toaster, games console, speakers, and kettle on standby when you head upstairs to bed? These are known as vampire devices – they use a significant amount of energy while on standby. According to the Energy Saving Trust, turning all of these things off at the wall can help save up to £55 a year!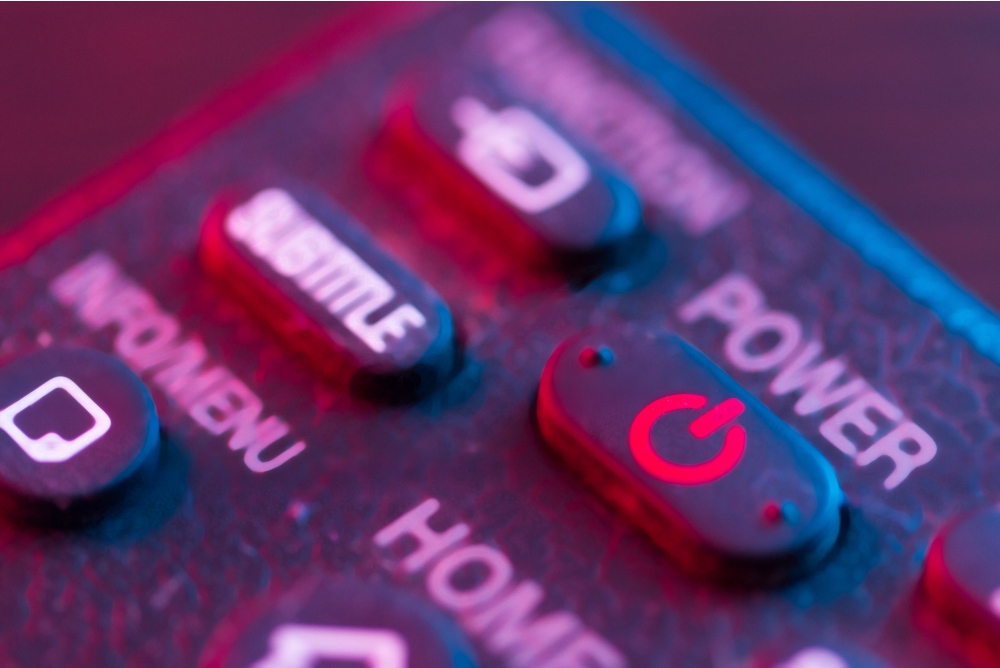 Energy-saving tips
They also recommend things like making sure lights are turned off in rooms that aren't being used, turning down the thermostat by 1 degree, and reducing the temperature that your boiler heats your water to.
Another top tip is making sure you only boil the water you need in the kettle. How often do you fill the kettle up just for a single cup of tea or coffee, boiling a whole load of water for no reason.
How about washing your clothes on a slightly lower temperature than normal? Washing at 30 degrees instead of 40 won't make a difference to how clean your clothes are (based on normal wear) but could make a small difference to your bills.
Low energy lightbulbs
Switch to low-energy lightbulbs. According to the Energy Savings Trust, energy efficient lightbulbs throughout the house could save you up to £13 a year per lightbulb and it will reduce your carbon footprint into the bargain!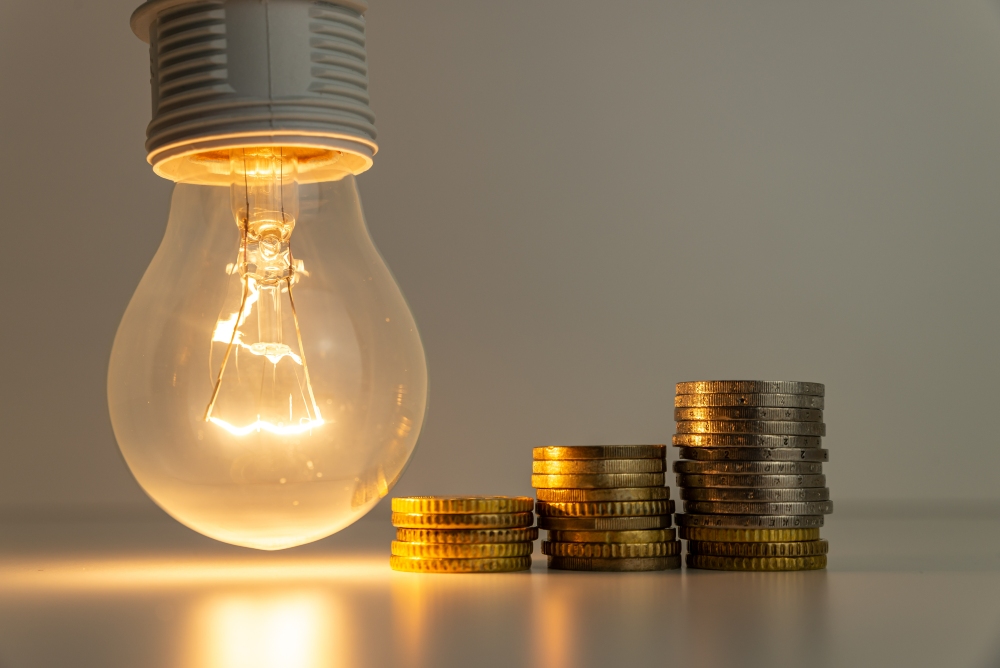 How often do you use your dishwasher (if you have one)? Using it may actually save you money. It depends on how you wash up, and how often. If you run the tap while you are washing up, loading the dishwasher until it is full and then running it will use less water and less energy than a running tap.
A shower instead of a bath
Having a shower will also help to save water. The average 8 minute shower uses 62 litres of water as opposed to 80 litres for an average bath. Save Water Save Money have an article on how much more water you could save by swapping to a water-saving shower head.
Draughty houses = wasting heat
Check windows and doors for draughts and, if you can, insulate your house. If you can stop heat escaping, you will save a bit of cash. Insulating can be costly though so, do your research. That said, an insulation jacket for your water tank will cost about £30 and is definitely worth the investment.
Meters
Smart meters don't necessarily save you money but, they do tell you how you are using energy, highlighting where you could be making savings. And some companies offer a discount or cheaper tariffs for using a smart meter.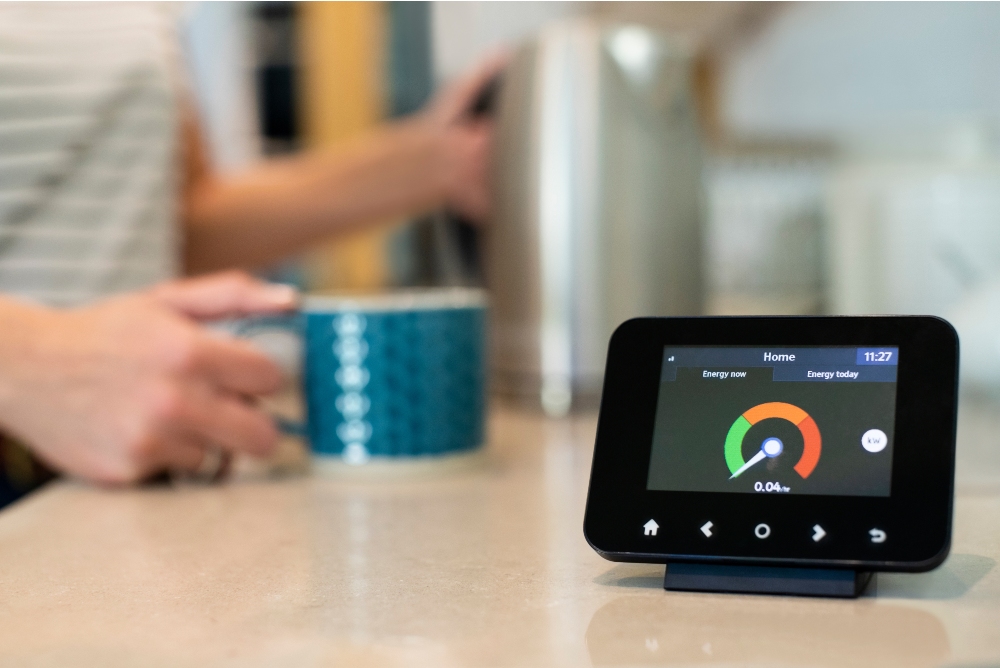 A water meter might be worth considering too, depending on your usage. With a meter, the water company won't need to estimate your bill and you will only be paying for what you actually use.
Save money on fuel
Try to reduce the number of miles you are doing in the car. Not always possible but, could you walk to the local shop instead of driving? Or could you walk to pick the kids up. Maybe dust your bike off and cycle instead. You'll be burning calories instead of pounds!
How about public transport? If you are lucky enough to live in an area that is well-serviced, making use of public transport instead of using the car could save you money on fuel and be better for the environment.
The weekly shop
Our first piece of advice when it comes to food shopping is always go with a list and stick to it.
Make a list by deciding on the meals you want to have and only buying those items. Ignore the bulk buys unless they are something you buy regularly. Don't be taken in by the special offers – they are quite often not as good as they seem. And never go shopping on an empty stomach. Hunger can make you buy all sorts of things that you didn't intend to!
Having your shopping delivered can also save you money in the long run. As long as you order what you need and stay away from the specials!
Practice the art of FIFO – first in first out. Organise your cupboards, fridge, and freezer so that the oldest food is at the front and gets used first – that will save you from wasting food.
When you cook your meals, freeze any leftovers – it could be another meal for later in the week or, if it's a smaller portion, a lunch for work. In fact, batch cooking is an excellent idea – cook once and eat for a week! Good Housekeeping has some great ideas for recipes.
And if you have any veg that is looking past its best, don't automatically throw it away. It could be used to make soups and sauces. Oddbox has some yummy recipes to try.
Supermarkets
Consider switching to your supermarket's own brand items. The quality of own-brand goods has improved over the years and is worth trying.
How about changing supermarkets? Shopping in the cheaper supermarkets doesn't mean compromising on quality. Aldi was voted best supermarket by Which for 3 years running.
Whichever supermarket you decide to use, make sure you sign up for their loyalty scheme. Getting points on food you have to buy to use on another shop is a no-brainer!
Living an Organised Life has some great tips. Take a look at her video.
Subscriptions and memberships
Review all of your subscriptions and memberships to see if there is something you could do without. Maybe you have three TV streaming subscriptions but, only use two regularly. Could you do without the third? What about the gym. Do you use it regularly enough to make it worthwhile? And while we understand that a subscription to a gin club could help you keep your sanity, are you using it to the best of its ability? Is there a cheaper way to get your gin fix?
It's a good idea to review all of your subscriptions regularly regardless of a cost of living crisis. It could be that you have a subscription or membership to something that you have forgotten and don't use anymore.
Have a garage sale
Do you have items that are hidden in the dark recesses of the loft or a cupboard? Maybe a good sort-out would bring some items to light that are worth selling. You could have a garage sale or list the items on a second-hand site like eBay or Vinted. Facebook marketplace is also worth a look.
And, if you need something, why not look in those places before purchasing it new. It could save you a small fortune.
Discount add ons
Discount add-ons are great for when you are shopping online. Honey is a good example. You add it on to your browser and it helps find deals, based on your shopping habits. It will compare the items you have in your cart with other providers to find you the best deal. There are a few of these clever add-ons, so do some research and find the one that suits you best.
Learn from others
Social media has a whole raft of people sharing their money-saving hacks, especially in light of the cost of living crisis. Use one of the hours through the week that you would normally spend just scrolling through, and put it to good use. Search for money saving hacks, ways to save money on shopping, money saving tricks etc. and see what comes up. There may be a little gem there that you hadn't thought of.
East Dunbartonshire CAB is here to help
If you need any specific advice on the cost of living crisis, your local Citizens Advice Bureau can help. Residents of East Dunbartonshire can contact us here, chat online or call us on 0141 775 3220. If you live outside of East Dunbartonshire, you can find your local CAB here.
Contact us