Pet care and the cost of vet visits can be a financial worry, especially with the cost of living so high. At East Dunbartonshire Citizens Advice Bureau in west-central Scotland, we are here to help. If you live or work in the East Dunbartonshire area, we can help you if you are struggling with the cost of looking after your pet. Please contact us here, chat online, or call us on 0141 775 3220. If you reside outside East Dunbartonshire, please contact your local Citizens Advice Bureau for assistance. Find them here.
Our pets are our families. We love them just as much (sometimes secretly more!) as we love the people we share our homes and lives with. As pet parents, most of us would do anything to keep our pets happy and healthy. For some, though, that is easier said than done. In the current cost of living crisis, pet care costs can be a real struggle for many people.
This is an upsetting reality. And while many people are continuing to try and give their pets the best care, sometimes this is more than they can afford. If you're concerned about covering your pet care and vet costs, don't worry; you're not alone. And there are solutions out there.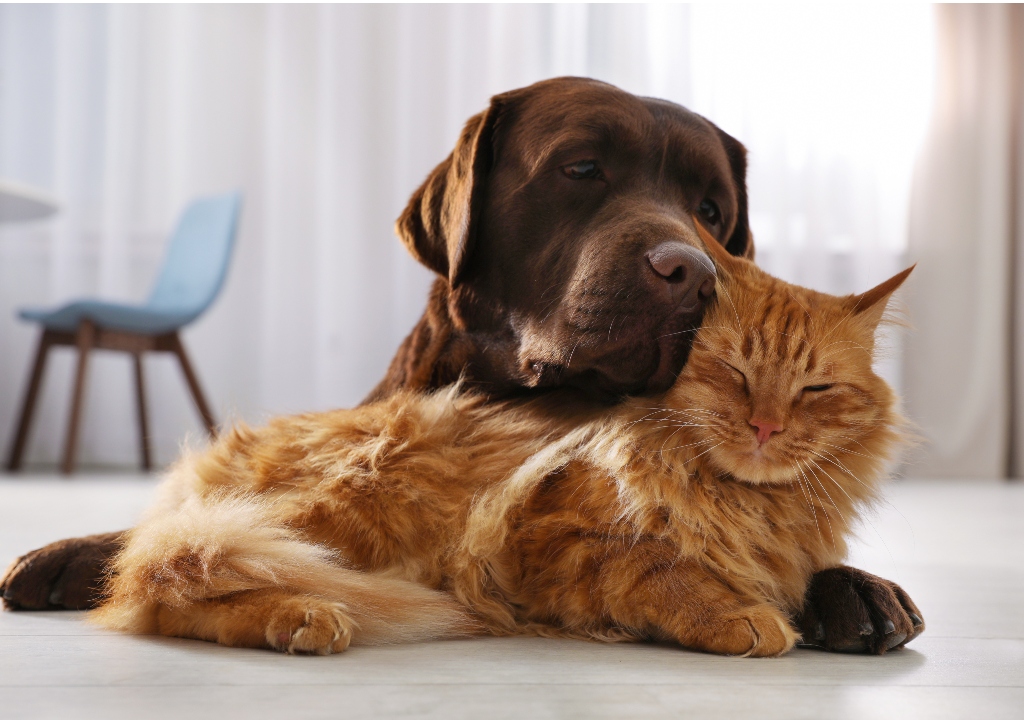 The average cost of pet care in Scotland
Having a furry friend can be costly. On average, dogs are estimated to cost their owners anywhere between £50 and £90 per month. With cats costing slightly less at £25 to £75 per month. For those with exotic pets, these costs could be even higher, especially when you take into account essentials like heat lamps and live food.
If you're considering getting a pet during the cost of living crisis, you should consider these figures. Having a pet is amazing, and it can be life-changing in a lot of ways. But the pet care costs are something that many people often underestimate leading up to bringing their furry friend home. Pet insurance can take away the worry of any surprises, but can also be expensive. More on that in a bit.
Getting help with pet care and vet costs
Fortunately, there are a number of solutions if you are struggling to make ends meet. The two most helpful solutions for those who are concerned about their pet care costs and vet bills are Pet Aidand the PDSA.
Pet Aid
Pet Aidis an initiative run by the SSPCA to help provide support to those who need it. They provide essential pet food supplies through a network of food banks across the country. This is to protect animal welfare and ensure that as many people as possible have the means to keep their pet and care for them.
In addition to this service, the SSPCA also have an animal helpline. This is for people who need help or advice regarding their pet, pet care costs or vet bills. The helpline is there to support pet owners through these tough times. You can call them on 03000 999 999.
PDSA
The PDSA – the people's dispensary for sick animal – is a registered charity. It is dedicated to helping unwell animals receive adequate care whenever they need it. The charity runs a network of free pet hospitals that treat cats, dogs, rabbits and other small pets. At these hospitals, anyone receiving housing benefit, council tax support or universal credit can access free healthcare for one pet per household.
If you get any of the following you can have access to low-cost services at the PDSA:
Child tax or working tax credits
Universal credit
Pension credit
Income support
Job seekers allowance
Employment support allowance
PIP
State retired pensioners
This allows people to access veterinary care for about 20 to 30% less than the cost of private veterinary practices. This service has no limit for pets you can register.
Anyone not fortunate enough to live near a Pet Hospital but receiving benefits is eligible for the Pet Care Scheme. This works with partner veterinary practices to allow you to pay a small monthly amount in order to access low-cost treatment for cats and dogs and general pet care. You must be on housing benefit, council tax support, universal credit with housing element or rate relief in order to be considered.
Other low-cost pet care tips
In addition to these services, there are a few tips or tricks suggested by organisations such as the SSPCA to help you keep your pet happy and well cared for even with the budget is tight. For example:
Spread payments of vet bills
Some veterinary companies and practices will allow you to spread the payments for services. This means that your pet can access emergency care without you needing to take out a loan or borrow to cover it.
Pet insurance
Anyone owning a pet should consider insurance as a necessity. If your pet becomes ill, paying for their care, especially any necessary operations, can become prohibitive. Paying monthly or yearly insurance can help cover those costs. But make sure you research the insurance you are considering getting. The cheapest isn't always the best. Some insurance policies have limits on the amount they will pay. And some don't cover medications that your pet may need for their lifetime. Your vet should be able to give you some advice, too.
If your insurance payments are costing you a lot each month, have a browse to see if there are other insurance policies with the same company for less, or if there are policies elsewhere. You may be able to find some deals that save you a chunk each month.
Shop second hand
When it comes to toys, collars, bowls, beds – check out Facebook Marketplace, car boot sales and charity shops. You'll be amazed how much pet-related stuff you can find secondhand for a fraction of the price of new things. Give them a wash, and your furry friend won't know the difference!
Make your own toys
If your pet is bored with the toys they've got and you want to keep their days enriched, why not make your own toys? Tie a towel around some treats, hide treats in folded-up toilet roll tubes, freeze them in ice cubes – there are plenty of easy, low-effort and even lower-cost ways to make pet toys at home.
Groom at home
You will have to learn this skill, but if your pet needs regular grooming, you will find that this costs you a fair amount of money each month. By learning how to trim your pet's nails and buying a good pet shampoo, you may be able to limit your trips to the groomer, saving you considerable amounts of money!
Make your own treats
Shop-bought treats can work out to be quite expensive. But why not have a go at making your own? You could make a batch and keep them in the fridge or freezer, saving you a packet! Battersea Dogs' Home has a couple of recipes for dogs and cats that are worth a look.
If you are concerned about the cost of pet care and vet bills, give us a call. We can help you budget, signpost you to places that may be able to help, and more.
Contact us