At East Dunbartonshire Citizens Advice Bureau in west-central Scotland, we are here to help. If you live or work in the East Dunbartonshire area, we can give you personalised advice on money, benefits, debt and more. Please contact us here, chat online or call us on 0141 775 3220. If you reside outside of East Dunbartonshire, please contact your own local Citizens Advice Bureau for guidance. Find them here.
Planning for next Christmas
Here we are again. Christmas has gone, and we're facing the January blues because we overspent on Quality Street and steak pies. At least the kids got their toys, and if they keep playing with them until the end of the month, that's a win. So never mind all of the adverts offering half-price gym memberships, or all the new diet fads and holiday ads. If you have misbehaved and spent too much over the Christmas period, then let's take a look at 5 steps on how you can avoid doing that again. This way, you really can have a merry Christmas AND a happy new year!
1. Facing up to debt
The first thing to do is to get real on how much you owe. It's easy to ignore credit card statements and bank balances. But if you are in debt after Christmas, getting a grip on how much money you owe can help you stop making impulse purchases. It can also help you identify areas you are overspending that you didn't realise were costing you so much. For example, perhaps you are still paying for insurance on a mobile phone you no longer have?
Or what about subscriptions, which are becoming more popular each year? For example, say you subscribe to Netflix, Disney+ and Amazon Prime Video each month. Did you know that is costing you around £312 per year? Do you need all these channels? What if you subscribe to one each month and change throughout the year instead?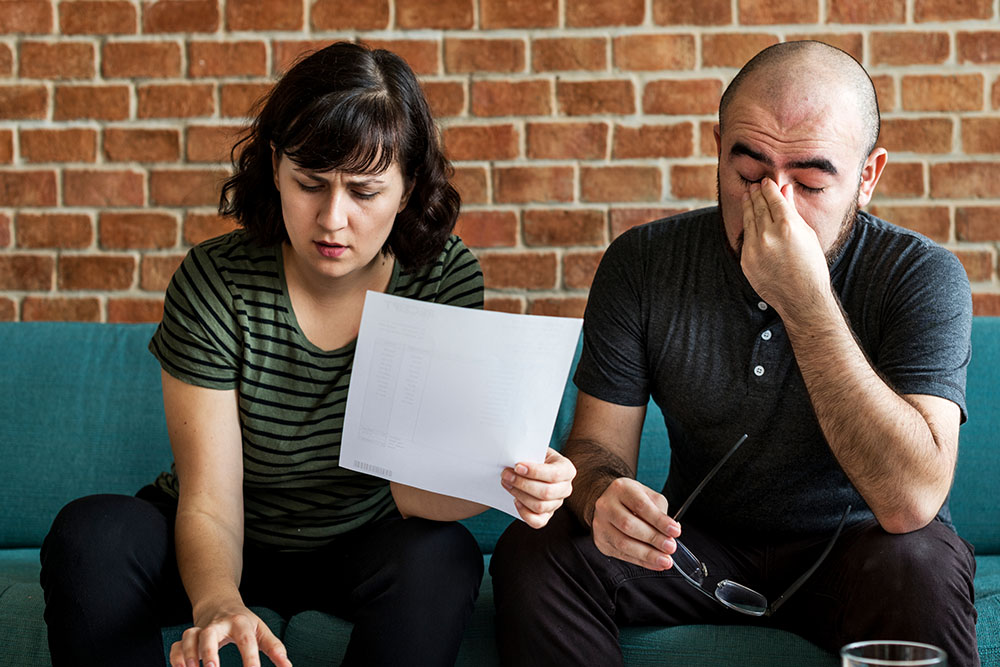 2. Put a little away each month
One of the most straightforward ways of ensuring you have a healthy Christmas budget is to save some money throughout the year. You can do this little and often. You could set up a regular saver with your bank which takes a little money out your account each month and puts it into a savings account instead. Or if you receive money irregularly through the year, try to put some aside as soon as you get it.
For example, let's say you can afford to save £5 per week, starting January 1st. By the start of December, you will have around £240, and probably more if interest has been paid by the bank too. Then if you take into consideration any other money you save (like the TV subscriptions above), this could be a higher figure.
A word of warning though. Save your money in a bank, not a Christmas savers club. They often have adverts on TV with a flying fairy just after Christmas and ask you to start putting money away for next year. They will offer you shop vouchers come October or November. Whilst saving is a great idea, if the company goes bust, you may lose all your money. Also, they don't pay interest on your money like a bank would, and if you get a shop voucher for a high street store that then goes bust, you have lost your money.
So if you were wondering how to budget for Christmas and avoid January blues, then putting money into a bank or building society account regularly is a great idea.
3. Organise your finances
Do you know how much money comes into your house each month? Is it a regular amount like a wage? Or does it vary, as it may do if you are freelance?
Understanding how our incomes may vary from month to month, as well as how our expenditures change throughout the year is key to not falling into debt. If we know how much money is in the bank, and can prepare for any regular outgoings, we can be sure we don't spend money we don't have.
Take a look at our money advice and debt management guidance. This will help you lay down your income and expenditure and identify areas you could save money. You could then use this money to pay off debt sooner.
4. Be aware of the tricks of the trade
From the second that you walk into a shop, you are being sold to. From the cheap deals on tables at the entrance to special offers on the side of shelves, shops want to part you with your cash on things you never planned on buying.
This is especially the case when you are queuing up at the till. Here, you might see chewing gum, sweets, DVDs (if anyone still watches DVDs) and magazines. These are all potential impulse purchases, which are things you didn't go in to buy. Things that you don't particularly need, but seeing as you are already buying something, it might be nice to add to your basket. You might think, "what's an extra couple of pounds, right?"
Wrong! This all adds up over the year. A few pounds here, a few pounds there and soon, if you use a spreadsheet to monitor your finances, you'll see how much money you spend on things you never needed.
The same is true online. Sites like Amazon use ways to encourage you to buy, like making items look on sale when, in fact, they may still cost more than usual. A good free website to use is camelcamelcamel which allows you to track the prices of Amazon items, see what the cheapest has been, and even set up email alerts to let you know when the price drops. This way, you can always be sure of paying the cheapest price, regardless of what they tell you at sale time.
East Dunbartonshire CAB is here to help
So if you want to avoid the January blues and save to make next Christmas financially merrier, follow our tips. If you need any further help or advice, your local Citizens Advice Bureau can help. Residents of East Dunbartonshire can contact us here, chat online or call us on 0141 775 3220. If you live outside of East Dunbartonshire, you can find your local CAB here.
Contact us