Coronavirus is still a problem throughout the UK. In addition to health problems, it has also caused serious financial problems. Many people have unexpectedly lost their jobs and seen their income drop, meaning they will start to struggle to pay off debts. As the furlough scheme comes to an end, it is expected that many more will see their jobs go and struggle to pay bills. Staying out of debt is becoming a real concern for thousands of families.
In this blog, we'll discuss some of the ways you can stay out of debt should the worst happens and your income drops dramatically. And remember, if you ever need to speak to someone about your debt, you can contact us for free, impartial and confidential advice. 
Debt worries
41% of people in Scotland have worried about their finances during Coronavirus. This goes to show how big a problem it is, and that nobody is alone in their concerns. It's a national problem, and the Scottish and UK Government have both realised the implications that the Coronavirus is having on the nation. Many people are worried that they will be unable to pay debts. Some believe that a personal debt crisis is looming.
So, if you find that your income has dropped significantly and you can't pay off your debt, what can you do? 
Make sure you take a look at your monthly outgoings. Do you have any regular subscriptions that you could pause for a while? This can include things like Netflix, Spotify, or magazines. Can you find a cheaper deal for your mobile phone? This is often the case if you have reached the end of your contract and can instead change to a SIM-only plan whilst keeping your current phone and number.
By lowering your outgoings as much as possible, you can ensure you will have more money to pay for essentials like utilities and food. 
Importantly, do make sure you speak to those who you owe debt to if you are worried you cannot pay. They will normally be able to help you in some way. This could be in the form of delayed payments or smaller monthly charges. Simply not paying your debt each month will only make matters worse. If you have any concerns about doing this, please get in touch with us for some free help and advice.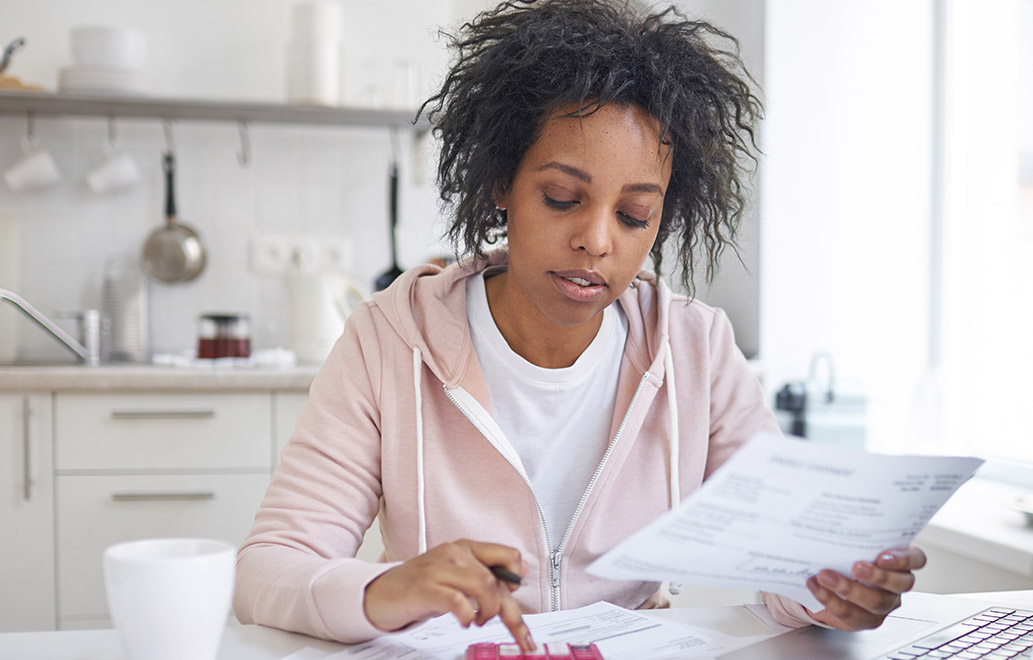 Getting help
Also look and see if you can claim any benefits to help you through this time. You may be eligible for Universal Credit. This is money from the UK Government to help you get through the month. 
If you have children, you may be able to claim a Best Start Grant and Best Start Foods grant. Depending on you and your child's eligibility, you may be able to claim a cash grant as well as regular money to help pay for healthy foods for your child online and in shops. 
If you are struggling to pay debts, you can look to your bank for help. For example, if you need an overdraft from your bank to help you get through this time, then most should be able to help. At the moment, they should also not charge you any interest on the first £500 of your overdraft for three months. If you still need help after this, you can ask them not to charge any interest for another three months. 
Finding another income
Finding a job at this time is hard, but not impossible. It may be that you can only find roles that you wouldn't ordinarily apply to or that don't pay as much as you are used to. My World of Work is a website from Skills Development Scotland. They can offer advice on how to get back into work, and answer concerns you may have about doing so. You are also able to search for vacancies on their website, with many jobs looking for immediate starts. 
Get in touch with us today if you have any questions about staying out of debt.
Contact us