Whether you are taking a flight for pleasure or business; internally or long-distance, you want it to be on time. We all lead busy lives and delays inevitably come at a cost. So if your flight is delayed or cancelled, what should you do? What happens if you miss a connecting flight? How can you claim for flight delay compensation?
Bad weather, airport strikes and even real-life snakes on a plane can cause delays and cancellations. Can you claim compensation when this happens?
Compensation for delayed flights
EU Flight Compensation Regulation 261/2004 makes sure that passengers are able to claim compensation from airlines if they are denied boarding, have their flights cancelled or suffer long flight delays. Passengers may be entitled to compensation when flights are delayed or cancelled. It's important that you make sure your case fits into these specific sets of circumstances.
There are two factors to take into consideration. 
How badly you have been affected.

What caused the delay.
Whether you are on a long-haul or short-haul flight can be important, but one thing is the same no matter how long your flight is. As soon as your flight has been delayed for five hours or more, you are entitled to a refund if you no longer wish to travel.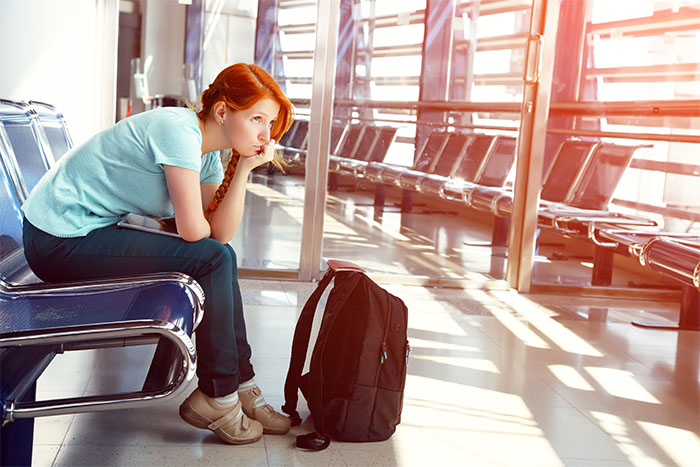 Flight delay compensation for cancelled flights
You may be able to claim EU flight delay compensation if you received a cancellation notice less than 14 days before the flight. Being able to claim anything also depends on the cause of the cancellation. If it wasn't the airline's fault, or it was due to severe weather, then you will not be able to claim. Otherwise, the size of your claim will again depend on the length of the flight. 
Know your rights to flights
Before making any claim, it's important that you have a good understanding of your rights as a passenger. The Civil Aviation Authority has a guide to checking your rights. It also has advice on how to claim any flight delay compensation owed to you. If you would rather speak to someone in person, do feel free to book an appointment with us here. We can help advise you on how to claim for delayed flights.
Contact us