At East Dunbartonshire Citizens Advice Bureau in west-central Scotland, we are here to help. If you live or work in the East Dunbartonshire area, we can give you personalised advice on getting the right support for coping with the cost of living crisis in Scotland. Please contact us here, chat online or call us on 0141 775 3220. If you reside outside East Dunbartonshire, please contact your local Citizens Advice Bureau for assistance. Find them here.
Our tips to cope with the current cost of living crisis in Scotland
The cost of living crisis in Scotland has been putting everybody on edge. The price rises are unpredictable, and there's still no end in sight. More than ever, people are having to rely on life hacks and budget-saving ideas to get them from paycheck to paycheck. If that sounds familiar, and you're in need of some more ways to survive the current cost of living crisis in Scotland, here are some more money-saving ideas, benefits, and advice.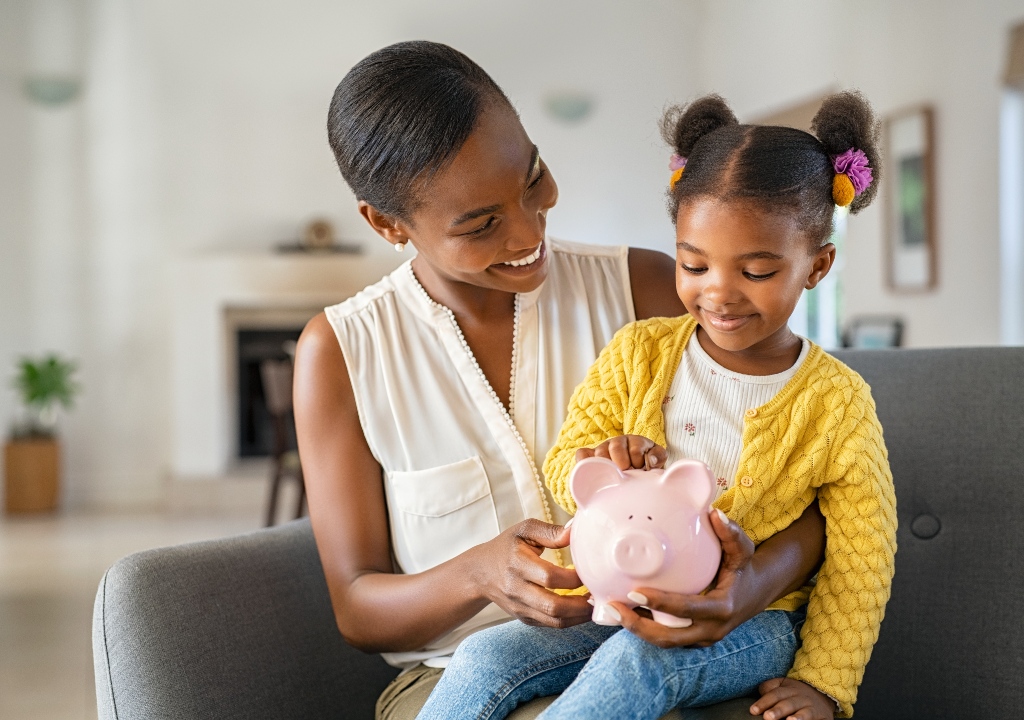 Saving Money On The Food Shop
One of the most expensive bills for most families is food shopping. It's something we cannot avoid, yet it seems to cost more and more each time. To try and help you avoid choosing between heating and eating, here are some of the best ways to save money on your food shop.
Meal plan
This might sound pointless, but meal planning can really make a difference. Before you do your shopping, make a list of all of the meals that you and your family enjoy eating (or that are easy to cook!). You should do this for breakfast, lunch, dinner, and, if you're snackers, snacks too. Once you've got this list, you can create a meal plan.
Simply write out the days between your food shop and your next one (whether that is weekly, monthly, or every fortnight), and fill in each meal. To best avoid waste, try to cook meals that involve fresher ingredients closer to your food shop. This means things that involve fresh veg, bread, fruit, and anything that might go bad if you leave it too long. It helps to make sure you're not spending money on food only to chuck it out.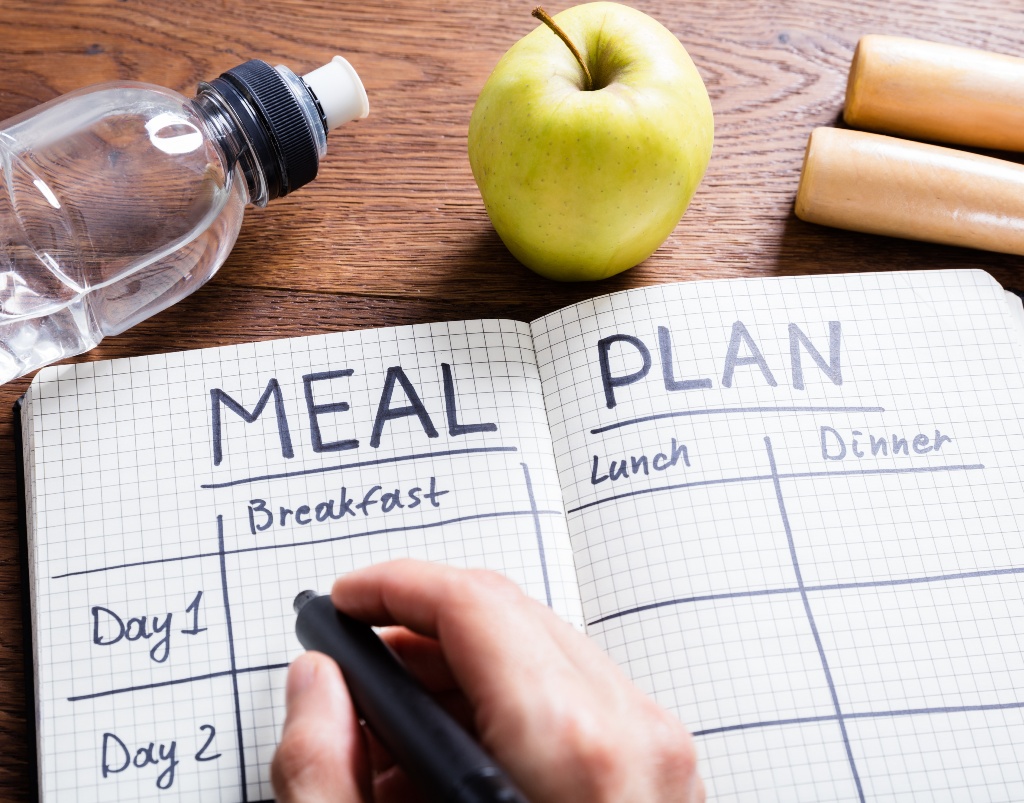 Now that you've assembled your meal plan, you should be able to come up with a complete shopping list. This will have on it everything you need. No missing out on items and having to rush to the local shop last minute, where you inevitably buy that chocolate bar on offer or those reduced sausages. Instead, you've got all that you need. This should also help you to avoid those tempting deals when you're in the supermarket.
Shop reduced
Every supermarket will have a reduced section or a series of items throughout the store that have been reduced. These will usually be easy to spot, as the labels tend to be bright yellow.
Foodstuffs tend to be reduced because they are about to go past the best-by date or the packaging is damaged. In either case, you can simply slip those items into your freezer, and they'll be just fine to eat when you're ready.
Shopping reduced is a great way to keep your food shopping total low, and may also get you to try foods you wouldn't usually buy.
Shop monthly where possible
Supermarkets are specifically designed to make us spend money. Avoiding the shops as much as possible can really help to reduce the amount you spend each month. By shopping monthly, you dramatically decrease the number of trips to the shop and, as a result, increase the money left in your account.
If you can't shop monthly, you could always try to shop every fortnight. Or, do a big shop once a month and simply pop into a small supermarket every other week to top up on things like milk, fruit, and veg.
Order online
Just like shopping monthly, shopping online can help stop overspending. Rather than walking up and down aisles trying to find food, you'll simply be searching for each item on your list. It's much harder to be enticed into buying things through the app or website.
Reducing Your Energy Bills
One of the key issues on everyone's minds right now is their energy bills. The country is going through an energy crisis, and it's putting a lot of financial strain on families everywhere. To try and limit the impact of the energy crisis, there are a few things that you can do.
More economical ways to cook
When it comes to gas and electricity usage, cooking can be one of the most costly activities. To try and reduce your energy bills, it's worth finding more economical ways to cook.
For example, if you're defrosting frozen food, do it in the fridge. Simply place the frozen items in the fridge the night before you plan to use them. This is much more economical than using the microwave's defrost function and will defrost the item just as well.
Use the kettle
Another way to save energy is to start using the kettle to boil your water for meals like pasta or to cook your frozen veg. This takes much less energy than boiling water on the hob. That being said, when you do boil the kettle, try to only boil what you really need. More water means more energy, so if you're making a cuppa – don't fill the kettle to the top.
The microwave and air fryer are your best friends. Ovens are great, but they're large and they take a lot of energy to heat. If you need to cook something, the majority of the time you'll find that it will be cookable in either a microwave or an air fryer. Both appliances are smaller than ovens, and they're usually much quicker, too. Especially for meals like jacket potatoes that would usually take an hour plus – pop it in the microwave for 4 minutes and you're golden.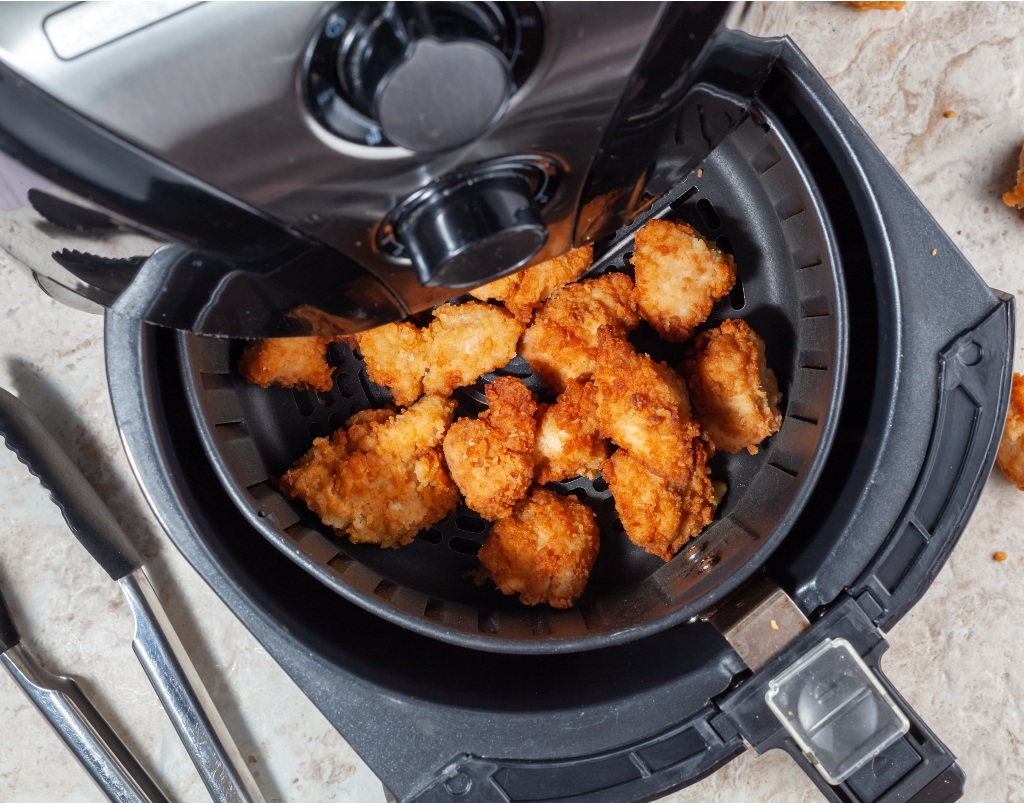 Alternatively, if there is a meal that needs to be cooked slowly – say a joint of meat, for example – you can use a slow cooker. Once again, a slow cooker is much smaller than an oven, and while it will be on for a long time, it uses very minimal energy. In fact, a slow cooker uses around the same amount of energy as a light bulb.
Finally, when you do use the oven, make the most of it. Leave the oven open slightly after turning it off when you're done cooking. Why waste the heat? Warm your home while you eat your supper!
Make your house more energy efficient
Looking to reduce your energy bills? Making your home more efficient could really make a difference. By reducing the amount of heat lost from your home, you reduce the amount of fuel you have to use. Here are four ways to increase your home's efficiency for under £10.
If you want some more methods to keep that warmth in, check out these quick tricks.
Keeping yourself warm
If you're trying to avoid turning the heating on or up, you're going to need to know how to keep yourself warm. A lot of people think that a big coat is enough, but in reality, it takes more than just that!
For those that can afford to, there are a few products that will really help you to stay warm as the temperatures drop. They are:
USB gloves
Heated insoles
USB hand warmers
Electric gilet
Microwavable wheat bag
Hot water bottle
Hand warmers
Electric foot warmer
Electric blanket
Electric heat pad
Alternatively, other ways to stay warm without spending money include being sure to layer your clothes. You may think one thick layer is best, but that's not the case. Layer up with a base layer that sits directly against your skin to lock in heat and wick away sweat. Then add another similar layer. On top of that, you will need another jumper or jacket. If you're going outside, it may be worth adding a waterproof layer here.
Eating regularly and having at least one hot meal a day will help to increase your body temperature. If you aren't able to have a hot meal, try to pick foods that will digest slowly as these will continue to warm you as they digest.
Rugs and slippers help to keep your hands warm and can really help to make your home feel much warmer. Likewise, wearing socks around the house can help to keep you warm even when your home isn't.
Finally, one foolproof way to stay warm is to move around. Do some exercise, run, jump, do some push-ups… Anything that gets your body moving will get you feeling warmer in no time at all.
How to best use your energy
Did you know that a lot of energy providers charge less during 'off-peak' hours? That means that between 10 pm and 8 am (usually), using your energy will cost less than it would during the day. For things like your washing machine, iron, tumble dryer, and oven, try to keep their use to this time period to save money.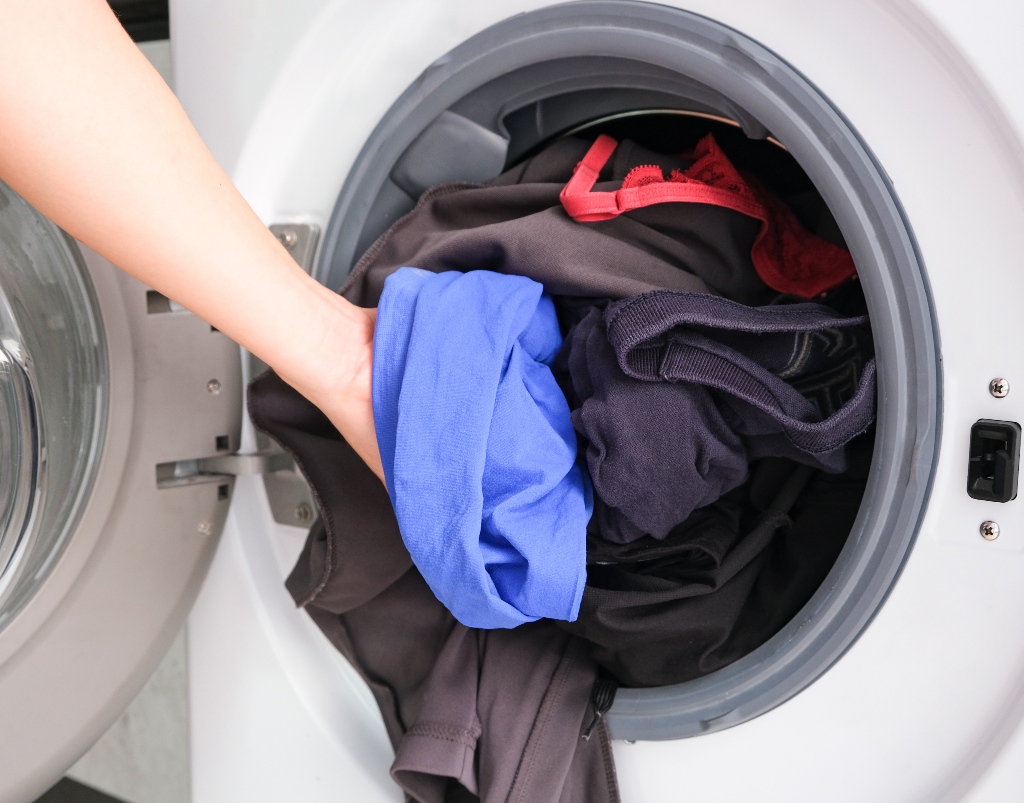 'Round up' to save money for the winter
The winter is going to hit a lot of people very hard. If you're worried that's going to be you, it's wise to start saving pennies now to try and soften the blow. To help you do exactly that, the Plum App will use automation and AI to help you save as much money as possible.
Many banks support what they call 'round ups' too. This is where your bank will round up what you spend and put the difference into a savings account. For example, you may spend £2.78 at the shop for some milk, bread etc. You pay with your bank card, and the bank will take £3. £2.78 for the shop and 22p into your savings. It doesn't sound a lot but it soon adds up. And if your bank doesn't offer this service, a quick Google will find plenty of apps that will do it on behalf of the bank.
Look for grants
The government has introduced a few grants to help people with their energy bills. It's worth checking these closely to be sure that you're not missing out on one that you could be eligible for. Some of the grants include:
Alternative Fuel Payment
Those whose household is not connected to the mains gas grid and who use alternative fuels as their main form of heating may be eligible for a £200 one-off payment.
Child Winter Heating Assistance
Those eligible for Child Winter Heating Assistance could receive a one-off payment of £235.70 to help disabled children and young people handle the increased heating costs over winter. You might be eligible if you're receiving the highest rate of the care component of Child Disability Payment, the highest rate of the care component of Disability Living Allowance for children, the enhanced daily living component of Personal Independence Payment or the enhanced rate of the daily living component of Adult Disability Payment.
If you're eligible, the likelihood is that the payment will be sent to the same bank account as your other government assistance. This should happen automatically.
Sign up to a switching app
Your bills can be a burden, but they don't have to be. There are services out there that work to find you the cheapest deals and tariffs out there. Some of these services, like CompareTheMarket will help you to make a decision before you sign on with a new company. Other services, like ApTap, will help you to find better deals.
By looking at all of your regular payments, ApTap will suggest and provide quotes for different deals as you go. It will also help you to create a budget and generally make your finances much easier to digest.
Home Energy Scotland
Still concerned about your gas and electric bills? Speak to Home Energy Scotland. The group helps people to create warmer homes, reduce their bills, and to lower their carbon footprint. They're funded by the Scottish Government and managed by Energy Saving Trust. They work as an advice center with expert advice and local knowledge on everything from how to save energy and keep warm, to grants and funding, renewable energy and even cutting water waste.
Contact Home Energy Scotland today at 0808 808 2282 or check out their website.
Saving Money Elsewhere
Your food and energy bills aren't the only thing that you're spending your money on. If you're struggling with the cost of living crisis in Scotland, it's really worth looking to see if there are other places that you might be able to save money.
Check to see if you can reduce your council tax
Council tax can be a costly expenditure, but it might not have to be. A lot of people are eligible for council tax discounts and they don't even know it. You could be saving upwards of 10% off your council tax each month, depending on which criteria you hit.
To check whether you're eligible for any council tax discounts, take a look at Check My Council Tax.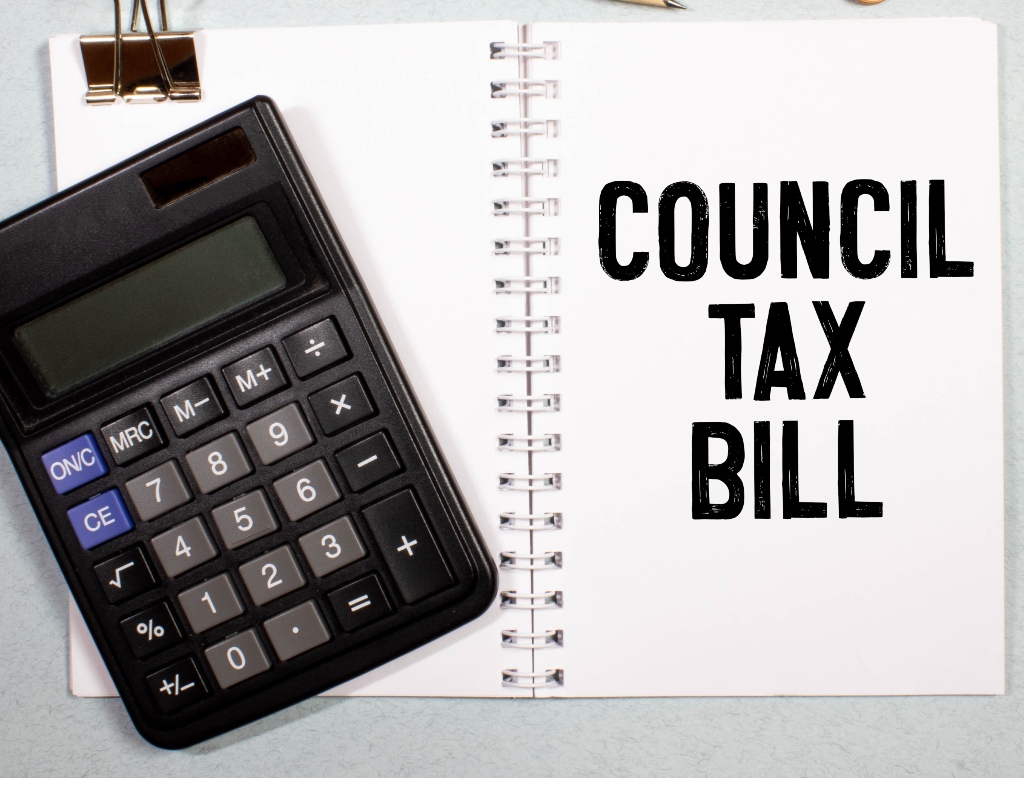 Request an emergency food package voucher
Sometimes, things can get really desperate. If you've found yourself without any food, and you need to feed yourself and/or your family – don't worry. There are people out there who can help. You can call or get in contact with your local council or GP to request an emergency food voucher. This can then be exchanged at a food bank for an emergency food parcel.
It might seem scary, but food banks are there to help and to ensure that people do not have to get themselves in debt trying to feed their families.
Check out low-cost phone and broadband
Broadband is very quickly becoming an essential service, and to help you ensure that you can continue to use yours, a new type of tariff has arrived: the social tariff. This works as a cheaper deal for families who are on a low income.
Not all providers offer social tariffs yet, but it's worth considering switching to a provider who does, as it can save the average family £140 per year.
Money Saving Expert
Martin Lewis and his team at Money Saving Expert are an absolute wonder, and during this cost of living crisis in Scotland and the UK, they're helping as many people stay on their feet as possible. If you need more money-saving ideas or hacks, or you're looking for more advice on cards, bills, banking, home, travel, insurance, shopping, budgeting, or student issues, then a visit to the Money Saving Expert website will likely benefit you.
Here are Martin Lewis' suggestions for saving money and staying warm.
And, of course, we are also here to help. You can make an appointment to come in and talk to us about any financial issues that you are worried about.
Check your tax code
Your tax code tells your employer how much to take from your wages and pay as tax. Sometimes, there are errors in the system that determine it, and this leads to people having incorrect tax codes and paying the wrong amount.
As a result, these people lose more money to taxes than they need to. This can be a shock, and it can be really hard to work around. If you've noticed that you seem to be paying a lot of tax, it's worth logging into the HMRC tax account to see what your tax code is.
If you're not sure what your tax code should be, we can help.
Finding Additional Income
Another good idea for anyone who is being hit hard by the cost of living crisis in Scotland is to try and find additional sources of income. This will help to provide you with extra padding when it comes to the rising costs of everything.
One possible source of additional income is government grants and funding. For example, you might be eligible for:
Other grants that you might be eligible for
There are a number of grants designed to help people survive the cost of living crisis in Scotland. If you're not sure what you're eligible for, you can contact the East Dunbartonshire Citizens Advice Bureau, where we can help:
Support for Mortgage Interest Loan
Discretionary Housing Payments
How about a side hustle
Maybe there is a service you can provide or something you could make and sell? Maybe you love making birdhouses and could make some money selling them. Or you love animals and would be happy to pet-sit for friends and neighbours. How about your driveway. Do you use it or could you offer it for parking and make some money that way? There's a great blog on the Money Expert website that may give you some inspiration.
Managing Your Money
Finally, it's also important to make sure you're keeping track of the money that you do have. This will prevent you from running into too many nasty surprises.
Use online budgeting tools
Budgeting is a very tiresome thing to set up, and if you've not really done it before, it can actually be quite difficult. Luckily, there are a few online budgeting tools that can really help you to stay on track with your spending.
Try out our budgeting tool. Remember, when budgeting, to be as honest as you can. Otherwise, there'll be surprises and mistakes!
Ask your bank for notifications through online banking
Most people have their bank app downloaded on their phones, but a lot of us tend to avoid checking it. If that sounds like you, it might be worth asking your bank to send you notifications when you spend. Not all banks do this, but it can be really helpful to remind you how much you're spending on a day-to-day basis.
Banks that offer this kind of service include:
Monzo
Barclays
Starling
NatWest
Lloyds
Bank of Scotland
Halifax
HSBC
Virgin Money
Spending diary
Alternatively, if the real-time spending notifications don't sound like your cup of tea, you could always keep a spending diary. This will help you to establish what it is you're spending your money on. That way, if need be, you can cut down on unnecessary spending.
Here to help with the cost of living crisis in Scotland
Don't forget that we are also here to help you navigate your way through this cost of living crisis in Scotland. Give us a call if you have any money worries or need some advice.
Contact us