Half term holidays in Scotland are a great chance for your children to relax and enjoy some time off from studying and homework. However finding things to do can be expensive, and before you know it, costs have ratcheted up and your savings have dropped down. 
Here's how can you keep costs down whilst entertaining your family this half term.
Half price family days out
If you are prepared, it's possible to plan ahead and find 2-for-1 deals on attractions like Sea Life Centres before you leave the house. Keep an eye on the food that you regularly buy, including cereal and crisps, as they will often have vouchers to collect. Keep them somewhere safe and redeem them in time for your trip.
Days Out Guide, in association with National Rail, also offers 2-for-1 offers on a range of attractions, including Westminster Abbey in London and the Edinburgh Dungeon. Closer to home, the Denny Ship Model Experiment Tank in Dunbartonshire offers 2-for-1 through this offer. Here, you can discover how William Denny and Brothers' innovative and experimental approach to shipbuilding made waves in the shipbuilding industry from the 1800s to 1963.
Cinema is also a popular escape during the holidays. The well known Meerkat Movies offer is available to those who have used Compare the Market in the past year. It lets you get two cinema tickets for the price of one. Top tip: you don't have to spend loads on insurance to claim this deal, just buy travel insurance for a single day at only a couple of pounds! 
It's good to take some time looking for deals online – but also remember to stay safe and only use websites you trust.
Free attractions in Scotland
There are also plenty of free attractions in Scotland. Some you could spend many hours at, like Glasgow's Kelvingrove Museum.
Don't forget you can also enjoy plenty of parks and outdoor spaces for free in and around East Dunbartonshire. Mugdock Country Park in Milngavie is perfect for letting your little angels run around and burn off all that steam. And if you have dogs, it's a perfect place for them to do the same! There's a children's playpark, adventure trail and BBQ site hire if you're feeling adventurous. 
Why not try making your day out into an exploration of history? Something many people don't know about is the Bearsden Bath House. Tucked away near some flats in a Glasgow suburb is not your usual trip out. But look hard enough and you'll find one of the best examples of Roman stone structures on the Antonine Wall.
Arts and crafts at home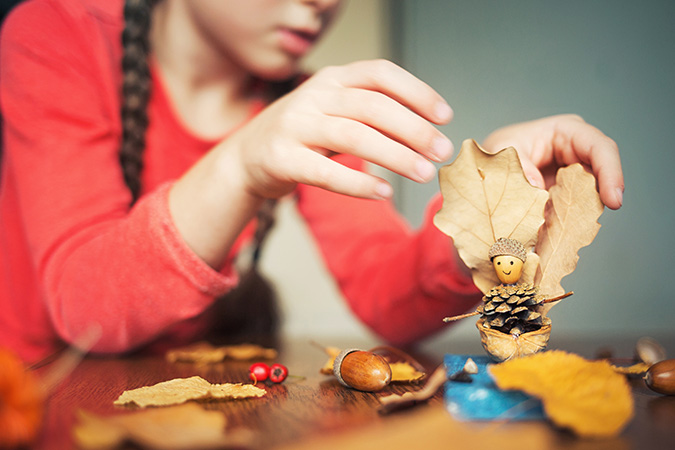 Scottish weather being as it is (and how we love it!) you might not be able to get outside during the holidays. So a great thing to do is try some arts and crafts in the comfort of your own front room. There are loads of great free resources for giving you inspirations from painting to playdough. By using things you find around the house – like toilet tube holders, washing up bottles and old boxes – the only limit to what you can make is your imagination. 
So be prepared for the half term holidays in Scotland this year and collect those vouchers, download those guides and start saving up those empty tissue boxes now!
Contact us