Let's make it history
Even before coronavirus, around a million people in Scotland were reported to be living in poverty. According to an up-to-date independent report by the Joseph Rowntree Foundation last year, poverty is still rife across the country. Moreover, the Trade Union Congress has found that one in five kids of Scots key workers are among the one million across the UK who are below the poverty line.
Poverty can have devastating consequences for anyone. In fact, studies have shown that children born into poverty are more likely to experience a wide range of health problems. This includes poor nutrition, chronic disease and mental health problems. The causes of poverty can be incredibly complex. That's why we have a range of services to help people with money and advice in Scotland.
Debt advice Scotland
If you require debt advice in Scotland, we can help support you along the way. Poverty can often have a detrimental impact when it comes to not just physical health but also mental health. Therefore, our ultimate goal is to make poverty history.
By helping you to manage your finances, we hope to help eradicate the vicious cycle of poverty. Struggling on low income shouldn't have to be the norm. Money worries can cause anxiety, depression, and other mental health problems among those living in poverty in Scotland.
In addition, the impact of poverty can also lead people into a life of crime in order to satisfy their basic needs. We believe that housing, money and food security should be basic needs for anyone. And we can help guide you on the right path with your finances and employment support.
Money advice in Scotland
The coronavirus pandemic has highlighted the much-required need for money advice in Scotland. When it comes to providing money help in Scotland, we'll put you in touch with the correct organisations, and help you to access services.
Last year we assisted with over 11,000 clients with benefits issues alone. This included representation, form completion or mediating on a clients behalf to secure either benefits or tax credit payments.
Also, almost 10% of our inquiries were debt related. As a result, this provided suitable options including token repayments, reduced payment proposals, Debt Arrangement Scheme and Sequestration.
So, if you're looking to boost your finances and get debt help in Scotland, we have a Money Talk Team that you can speak to for free. If you are struggling to get by, then we can help you make a plan for dealing with debt and working out what to deal with first.
Use our online tools to maximise your income and learn where you are losing money unnecessarily. Start here with our income maximisation survey: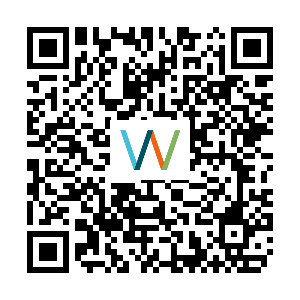 By delivering financial help to our customers, we can work together to make poverty history.
Further help and advice
East Dunbartonshire Citizens Advice can offer you support when it comes to debt or even claiming bankruptcy. Our skilled teams can also offer advice on claiming benefits and getting you support with housing. Nearly one-third of people in Scotland are worried about financial difficulties, so please know you are not alone.
We offer free, confidential, financial support. You can contact us on 0141 775 3220. You can also visit edcab.org or call Scotland's Citizens Advice Helpline on 0800 028 1456.
Contact us